It's Saturday night and the mood is right...we went and checked out the Lenarda DaVinci museum here in Florence. Although DaVinci lived here there's only three pieces of art from him, all found in the Uffizi. The DaVinci museum is more of a hands on place to see his experiments. After that we strolled the Florence streets, juts like the locals and all the other tourists. The Italians call this a passegiare and it's typical to find street performers are almost every square. Check out this rolling, 2 man band and the dancing pinnocchio.
My girl Sarah used Weatherwood to create the PERFECT Restoration Hardware Hack and I know you guys will be as obsessed with it as I am!
Materials
Raw wood, this was a pine table
Sand paper and hand sander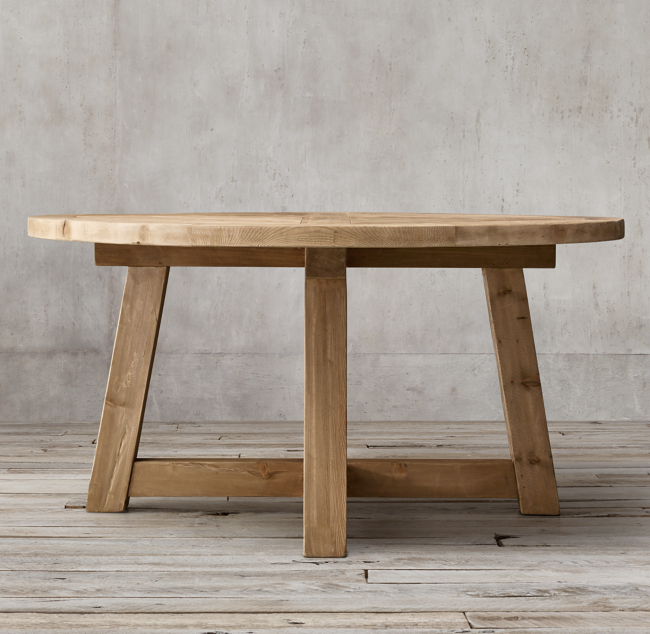 Directions
1.] SAND: Begin by sanding the wood piece, that way the wood will easily accept the stain and create a good pallet to begin your work. Start with a rough grit with a 120 grit.
2.] STAIN: Once the wood has been sanded, you can stain it using Weatherwood Stain's Reclamation stain. You'll see in the above time-lapse, the color change is subtle and is pretty similar to Restoration Hardware's "Natural" color.
Tip: The result is this pretty tan color you see below (left). If you're looking for more of a gray color (right) use Weatherwood Stain's "Pining."
3.] PROTECT:
Apply 2-3 coats of varnish to seal and to protect the piece. Weatherwood Dead Flat Varnish will give the look of raw wood, but the protection of cabinetry!
Please don't forget to check out
The Created Home
for tons of amazing DIY tutorials. I follow Sarah on her social media because she is always creating something both difficult and amazing! ;)
You can save 10% on Weatherwood products, like you saw here, with code WELCOME10. I hope to see you at tomorrow's party!